5 Fashionable Area Rug Trends To Be On The Lookout For!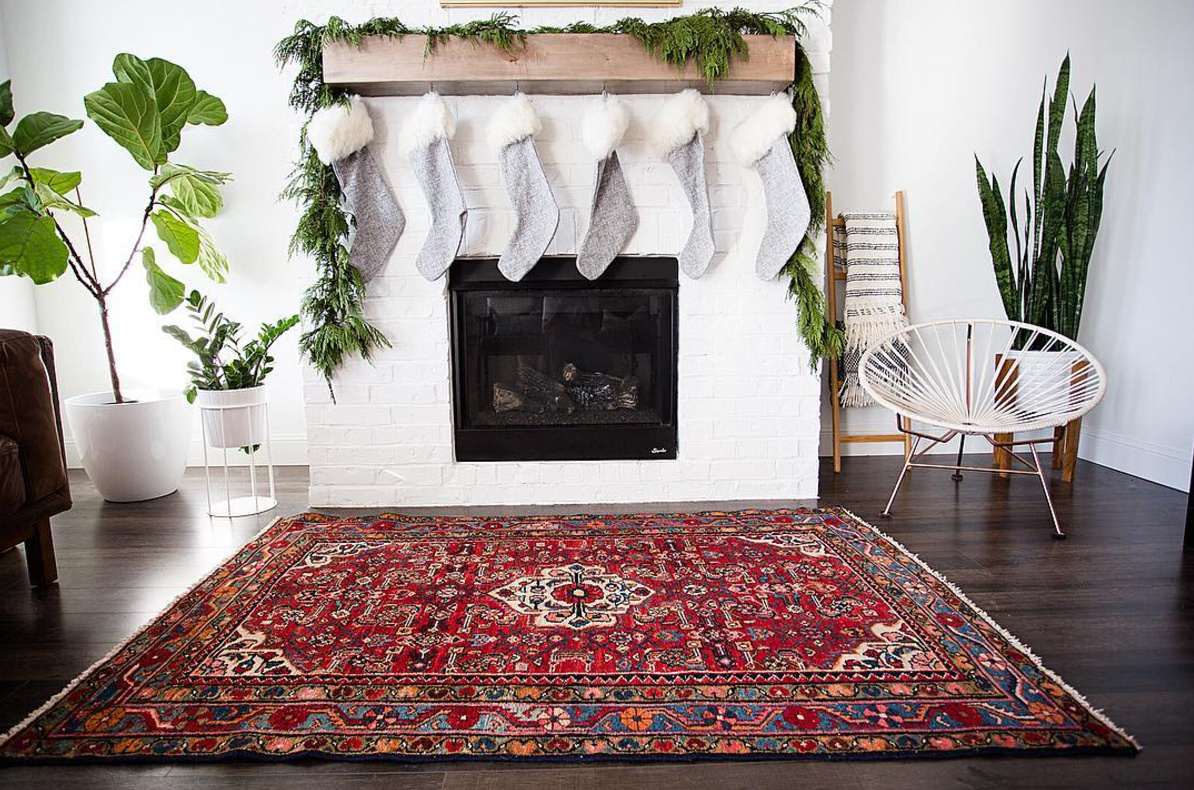 New fashion trends emerge every single year in the interior design industry, and 2021 is no different. This year we've seen a lot of people gravitate towards high-quality flooring décor, particularly area rugs.
We're very fortunate that have teamed up with Rug Source, a Rug Store Charlotte, to support us in developing this list of 5 area rug trends that you should undoubtedly be on the lookout for this summer.
So here are 5 fashionable area rug trends to keep in mind!
Natural Rug Fibers
Natural rug materials like silk and wool have always been in style throughout the rug industry for literally hundreds of years, but a lot of people today are now taking even further strides towards natural fibers. Lightly dyed area rugs are considered to be more eco-friendly, and many people are choosing natural materials like sisal and jute as more affordable alternatives to wool.
Many people are now purchasing indoor-outdoor area rug options for their overall durability and pleasant aesthetics, and there's no denying that natural rug fibers are only going to continue to grow in popularity throughout the rest of 2021.
Many homeowners have been doing rug layering on top of carpets, and although this may seem old-fashioned it's actually something that is coming on strong this year in the world of home décor.
Rug layering does a great job at defining rooms within open floor plans, and layering is also a great design strategy when you're looking to add depth into any particular residential space.
One hip strategy going on today is adding a very bold looking area rug on top of a neutral carpet/rug to develop a contrasting effect that's stunning for you and your guests as you enter a room.
Colorfully Patterned Area Rugs
Area rugs have always been an interior design staple for any room, and today's popular options include bright colors and intricate/abstract geometric designs. People today are really interested in making a statement with their area rugs, and they also like doing this through welcoming, warm colors.
Oriental rugs are still at the top of the rug industry because of their unparalleled combination of warm colors and incredible designs, but there are many other types of area rugs that provide this type of aesthetic for a much cheaper price. Consider getting Moroccan rugs that can mix patterns in a popular fashion, but no matter which way you go with your design just make sure that your new area rugs match your personal preferences and speak to who you are as an individual!
Handmade area rugs have always been at the top of the industry due to manufacturing complexities, which subsequently keeps supply low and demand very high.
Machine-made rugs are of course in abundance all throughout the world, but today more homeowners are interested in getting the real deal with their new area rugs through hand-crafted artisan work. These handmade rugs are like purchasing your own piece of history due to these techniques being passed down from generation to generation, and a lot of rug owners will even pass down these highly sought-after area rugs as family heirlooms.
As much as bold patterns are gaining traction in the fashion world, so are neutral hues in many homes throughout the United States. More rug shoppers than ever before are looking into very light, welcoming colors. This includes earthy tones that provide a unique type of laid back décor.
Reach Out To The Rug Industry Experts To Learn More About Rug Industry Trends!
There are many different trends that you should be on the lookout for when you're in the process of finding your next area rug, but you should always put your trust in experienced rug industry specialists to help you go through this sometimes stressful home décor shopping.
Contact the rug industry experts at Rug Source via the link at the top of the page to learn more about their large online inventory of area rugs that coincide with the latest industry trends!